Preparing Your Business for the IEC Industry Growth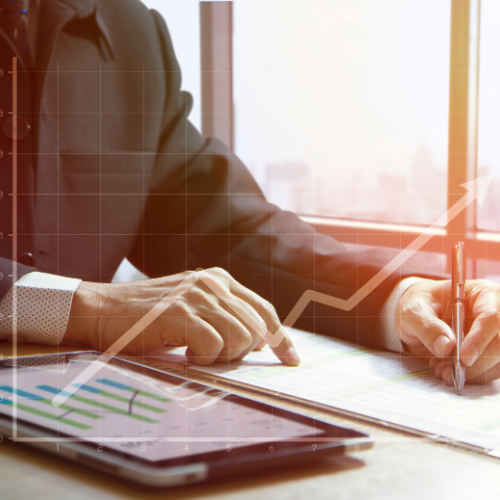 In CollegePlannerPro's recent COVID-Impact Survey, 53% of survey participants reported business growth since the pandemic hit in March, with 19% reporting significant business growth. Citing the uncertainty and changing landscape of college admissions, less access to school counselors, and the ability to reach more students virtually, 28% of survey participants made the prediction that COVID-19's impact will have a positive financial result on their individual businesses and/or the IEC industry as a whole.
Should these predictions ring true, are you and your business well positioned to capture this growth and effectively serve more students? We've included some strategies to reflect on below.
Capture Demand Increase
Website Presence

:

When was the last time you updated your website? Does it reflect the changing times and address how you are uniquely positioned to help families navigate the evolving landscape of college admissions? Hubspot's sales and marketing benchmark data

have reported a significant increase in web traffic since the pandemic hit. In a

recent blog, they report, "Two weeks ago, total web traffic was at a year-high 34% above the benchmark and we've seen this metric increase over 25% since March." In order to capitalize on the increase in web traffic, your website should appear on top search results pages. To do so, you'll need relevant and current content posted to your site often. Don't have a blog yet? Now might be the perfect time to launch one. If you have a blog but it is sitting dormant on your site, establish and stick to a posting schedule in 2021. 2020 has given us a lot to talk about, so make sure your voice is heard! Once visitors get to your site, you'll want to ensure it is easily navigable, digestible, and visually pleasing. To help, here are our 5 Design Tips for Your Professional Website. Finally, your website should be set up to capture interested leads. Make sure you include an inquiry form to collect information from interested visitors. We love Google Forms and Typeform.

Word of Mouth

:

People are relying on recommendations from trusted friends now more than ever. Now is the time to invest even more in your current clients to ensure they help spread the word about your services. Here are our top 5 tips for growing your business through word-of-mouth referrals.

Nurture Your Contact Database

:

Email marketing can help independent educational consultants foster better customer relationships and build a stronger brand, both of which will contribute to a growing business. Here are a few of our email marketing strategies for IECs

to help you engage with your contact database.
Prepare Operationally
Introduce or Optimize Use of a Student Management Software Platform

:

In our COVID Survey, 23% of total survey responses said they've implemented Student Management Software. When you are evaluating software, you'll want to find a platform that meets as many of your needs as possible. A system should be able to provide business management solutions, time management solutions, and effective communication tools for you and students in addition to college data and resources. If you are interested in learning more about how CollegePlannerPro can make you more efficient in your work with students, schedule a demonstration of our software here.

Streamline Administrative Duties

:

The business of independent consulting is both cohorts based and cyclical, meaning you will be delivering lots of the same information to many students at the same time, and over-and-over again. Find where that repetition in your business occurs and look to streamline the delivery as much as possible. When you cut back on the time spent replicating your work, you are able to spend more time addressing the specific needs of more students. (hint: a student management software system like CollegePlannerPro can help you achieve this!)

Utilize a Scheduling Tool

:

By eliminating the back and forth emails and conversations that come with scheduling meetings, you can save yourself a ton of wasted time. Look into implementing a scheduling tool to help you easily manage your availability and simplify the way in which students, parents, and even prospective clients book meetings with you. More on our scheduling tool here.
Evaluate and Understand Your New Maximum Capacity
Maximize Time: Once you work to streamline administrative tasks and find ways to minimize wasted time, you may very well find that the number of students that you can effectively manage will increase. Using a student management software platform such as CollegePlannerPro to increase efficiencies and track the time you are spending with each student, will help you to better understand what your new maximum student caseload will be.
Virtual Advantages: Many consultants have found that connecting virtually with students has

contributed to business expansion. Meeting virtually with students cuts down on commuting time, in-person meeting pleasantries

, lingering parent conversations, and more. Finding ways to collaborate and work with students

asynchronously can also have time saving advantages.

Adapted student schedules: Many high school students remain in remote learning or adapted schedule systems and may for an extended period of time. Athletics, art and clubs, may also have restrictions in place through this school year. This has, and will, greatly impact students' availability and their own maximum capacity. Adjusting both your general availability to meet with students and your expected timeline for students may allow you to better manage your busy season and take on more clients.
2020 has been a year of change and uncertainty, especially for students approaching a major transitional period in their lives. With remote learning and adapted schedules, students may have varying, or even limited, access to school counselors. All this has made the role of the independent college consultant that much more important. Let's make sure you are ready to support the many students that will be in need of guidance.