Logos define your business
Whether you're just getting started as an Educational Consultant or have been working with students for years, branding is important. Logos act as the face of your business. They're a graphical display of what your practice stands for and can convey a lot to prospective and existing clients. At CollegePlannerPro, we customize your account by using your logo to brand your student login screen, emails, college reports, invoices, and much more.
In this post, we'll review some logo design basics, and offer free/low budget recommendations for consultants who are just getting their feet wet. For consultants looking to invest a bit more in branding or rebranding your business, scroll toward the bottom of this post.


Logo Design 101
For consultants who are on a tight budget, there are a few online logo maker options available. Before we get to those options, let's go over some basics on logo design.
In a data analysis focused on the logos of the world's top brands, there were some interesting findings. Here are some highlights:
Colors
Of the top brands analyzed the color breakdowns were as follows:
33% use blue
29% use red
28% use black or grayscale colors
13% use yellow or gold colors
95% use one or two colors
The Psychology of colors can get quite interesting. For example, consider this infographic on brands, the colors of their logos, and the emotions those colors convey:
Here's some recommended reading on the Psychology of colors to help you decide on a primary color for your logo: Why Facebook is Blue
Bonus: Have a brand whose colors you'd like to "borrow"? Find their exact color codes at BrandColors.


Other Interesting Findings
41% of logos use text only (stylized type, i.e. Coca Cola, Kellogg's, etc)
93% of logos are simple enough to be recognizable in small sizes
67% of logos have a more horizontal aspect ratio


Important Design Rules
A logo should be simple: A simple logo design allows for easy recognition and allows it to be versatile and memorable.
A logo should be memorable: An effective logo design should be memorable and this is achieved by having a simple yet appropriate logo.
A logo should be enduring: An effective logo should endure the test of time, and be relevant in 10 to 20 years' time.
A logo should be versatile: An effective logo should be able to work across a variety of mediums and applications. Web, print, etc


Common Mistakes to Avoid When Designing a Logo
Here are some common mistakes business owners make when designing their own logos. Avoid these mistakes when using one of the online logo makers below.
Now that we've covered the basic principles of logo design, let's check out a couple online logo makers!
UCraft's online logo maker is rather simple to use. Start by searching through their database of over 200,000 icons. You can use keywords to find icons that relate to the message you'd like to convey with your logo: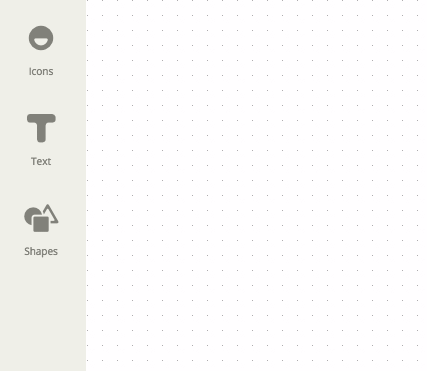 Once you've selected the icon you'd like to use, simply select "Text" and type in the name of your business. Adjust the font as you wish, and you're all set!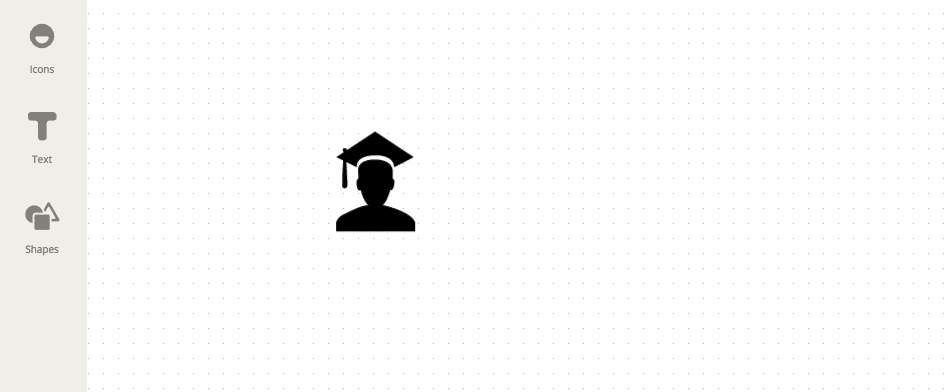 Best of all, this service is free. Once you've created your logo, you can export the file as a transparent .png file for future use. Here are a couple sample logos we created using ucraft:


For a much more guided experience through the design process, we recommend Logojoy. Logojoy starts by asking you questions that a designer would ask, and automatically generates logos based on your answers.
You'll first enter your business name, then select 5 or more sample logos that you like, which Logojoy will use as inspiration for your custom design: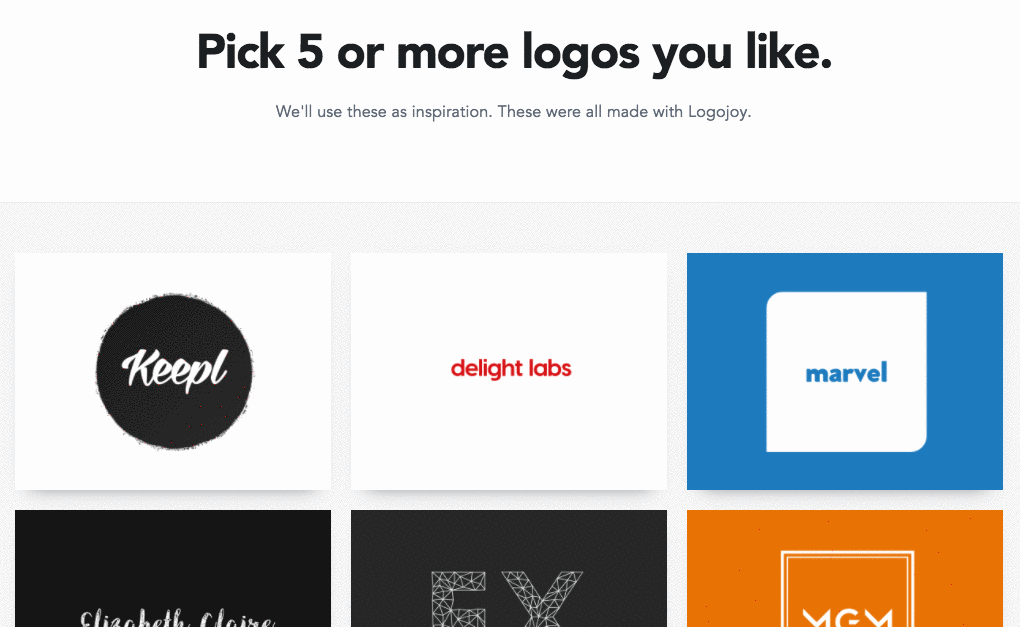 Logojoy then asks you to select from a wide range of colors. They provide descriptors on what colors in each palette convey. (Remember that whole Psychology of colors thing?!)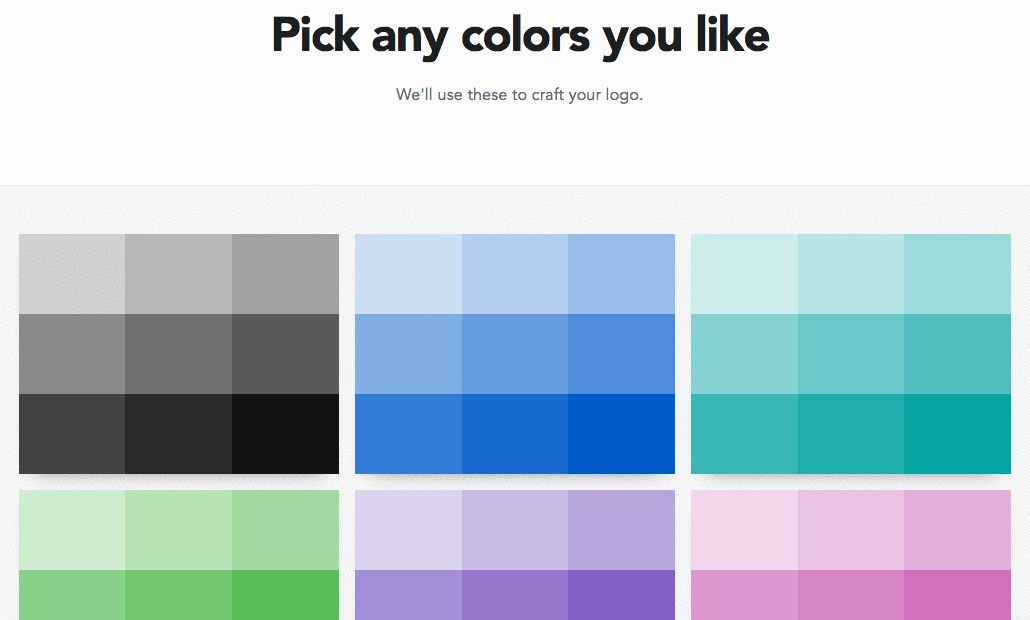 Next, add up to 5 symbols from Logojoy's expansive database, and voila, you're presented with a variety of logo options to choose from. Select the logo you like the best, and then make tweaks to the fonts, colors, and much more before finalizing your design. Here are a couple sample logos we created using Logojoy: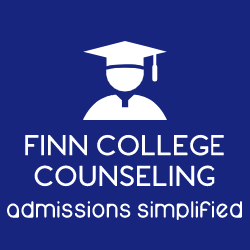 Logojoy offers a few different pricing options. We recommend the Premium package which offers the most bang for your buck: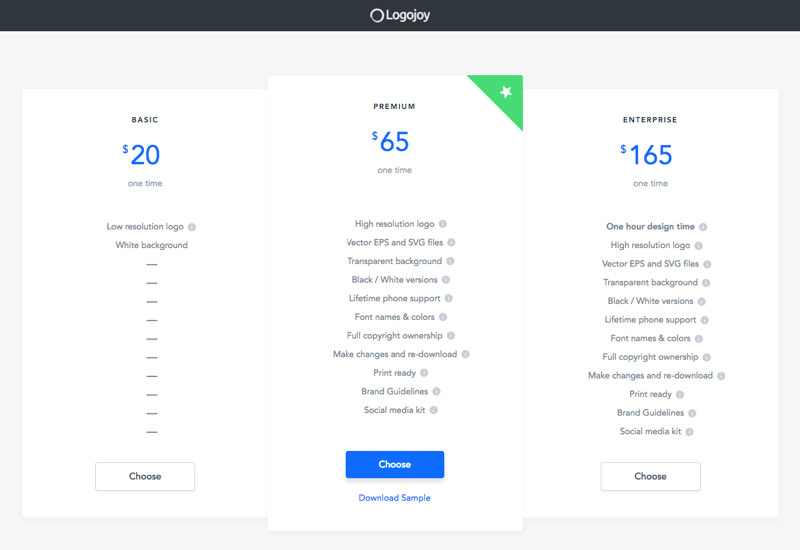 Professional Logo Design
If you're looking to invest a bit more in the branding of your business, the best course of action would be to hire a professional designer. This of course can be challenging. Where do you find a designer? What if you don't like the work the designer produces? Allow us to recommend design contests. There are a few different sites out there offering this service, but here's the basic gist.
You set a budget, explain what it is you want for your logo design, and you start a contest. Eager and talented designers from all around the world compete by submitting their logo designs for you to judge and select from. The designer who creates the best logo for your business wins, and gets the amount you budgeted for. It's a win win!
You can browse through completed logo contests to see the quality of work that's produced through these services:
Source: Logo Design Gurus
Conclusion
Whether you're just getting started, or you're looking to refresh your branding, there are plenty of options out there. Hopefully now you have a great idea of where to get started with your consulting business' logo.