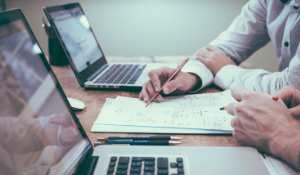 Becoming an educational consultant can be a financially rewarding and emotionally fulfilling profession.
Independent educational consultants empower students to make life-changing decisions about their future. They leverage their own personal development and understanding of the college application process and their knowledge of financial aid resources to guide families to make informed decisions about higher education.
Optimizing and Maintaining an Independent Educational Consulting Practice
If you are interested in becoming an independent educational consultant, then you must learn how to launch, build, maintain, and optimize an independent consulting practice.
Once you've started your business, you'll be able to advise parents on many aspects of college planning, such as deciding how to choose an educational program that correlates with their child's academic progress and social development.
Utilizing tools such as personality-based questionnaires and assessment tests, you can help students identify their own core strengths. Based on this understanding of your client, you can match their interests and aptitudes with educational programs that will foster their academic, athletic, and social skills.
The Key Attributes of a Good Independent Educational Consultant
Although you may be good at helping students make sound decisions because you understand their unique qualities and you may also be good at researching the best opportunities for them in the educational system, this is not enough to flourish as a good independent educational consultant. You need something else, too: You need to be good at business.
Business know-how separates educational counselors who thrive from those who cannot survive in this demanding field. The good news is that learning to excel in business is a skill you can learn; in fact, it's a far easier skill to learn than learning how to counsel people and guiding their educational journey.
To get good at business, you must know yourself well enough to learn what you need to learn.
Here is a short quiz to identify your weaknesses in business building:
1. Do you know how to design a viable business plan? Can you describe your business clearly and identify its objectives, strategies, and tactics? The purpose of a good business plan goes far beyond getting financing. It's a living document that will guide your business. If business planning is not one of your skill sets, it's not enough to get business planning software and try to figure things out. You will also need to take formal online or offline classes to learn exactly what you need to do create a realistic business concept.
2. Do you know how to market to attract clients? Do you know how to create appealing services, identify your ideal customers, understand how to price your work, and advertise in a way that makes people immediately appreciate your offer?
3. Do you know how to sell? Can you turn prospects into customers because you know what to say, when to say it, and how to say it?
4. Do you know how to manage your money? Do you know how to raise capital and control costs?
5. Do you know how to manage your team? Can you lead, delegate, and motivate the people who work for you?
6. Do you know to provide excellent customer service? Do clients feel that you helped them achieve their goals or do they feel they paid too much and received too little? Do they recommend your services to others?
7. Do you know how to leverage professional services to manage your business? Are you open-minded enough to get professional legal, accounting, or financial advice when you need it?
If you can't say yes to one or more of these questions, it doesn't mean that your consulting business will fail before you start. After you've identified your weaknesses, the next logical step is to get the mentoring and classes you need to manage your own consulting business.
You'll find helpful tips in the content below discussing how to start, grow, and optimize your independent educational consulting practice.
Understanding Who Your Potential Clients Are
Unless you identify your potential clients, you won't be able to effectively advertise or promote your business. You'll also struggle to design the right services to meet their needs.
Here is a shortlist of the types of parents who will appreciate your services:
Parents of high school students who don't know how to research the right college choices for their children. They understand that the college admissions landscape has become more competitive and want and informed expert to help them make the right decisions.
Parents of high school students who want their children to have more guidance than available from overworked school counselors.
Parents of high school students that feel overwhelmed or anxious about paying for college. They will desperately need your help to make wise decisions about college financial aid.
More specifically, you'll want to decide what type of specialized services you want to provide your clients. Do you want to be an educational consultant who helps at-risk children or children with learning differences get into a college that will transform their lives? Do you want to help music virtuosos, performing arts students, and gifted artists find schools that will nourish their talents? Do you want to help athletes find a college that will turn raw kinesthetic talents into a world-class performance?
When you are clear on your vision of what type of young people you want to help, you will have better success in establishing a specific brand and standing out among other IECs.
Defining a Business Plan for Your Educational Consulting Practice
Because an educational consulting practice is a full-time small business, your success will depend on creating a comprehensive business plan.
Besides considering financing, location, legal issues, and including best business practices, your business plan should also include strategies for creating a symbiotic network, establishing a working relationship with universities, building a business team, and choosing the right software platforms to run your business efficiently.
Consulting Fees & Rates: How Much Should I Charge?
All consulting services, including services by college counselors, have a wide range of prices because many factors determine the fees. These include the type of professional degrees the consultant has, the number of years of counseling experience, and the scope of client services offered.
If you are just starting out or located in a region with a more modest cost of living, then a reasonable rate might be somewhere between $50-$100 per hour. However, if you are a veteran educational counselor, someone with considerable knowledge, skills, and expertise in your field, then clients may not hesitate to pay you $250+ an hour.
However, you don't have to work for hourly rates. You could also package your services for a flat fee. In that case, you could earn between $750 on the low end or $5,000+ on the high end for each client.
If you are relatively new to consulting, then it's advisable to start at a lower rate and progressively increase your fees. However, if you've acquired considerable experience over the years in guiding families through the college application process and have a prodigious number of industry contacts, then you'll do yourself a disservice by charging too little.
Reading top resources for pricing your IEC services will also help you identify your sweet spot for consulting fees and rates.
Advertising Your Services as an Independent Educational Consultant
Number one rule: advertise both online and offline. Seasoned marketers refer to this as integrated marketing. Some clients will find you online, others will discover you through more traditional media.
Online Marketing
Start by creating an online presence.
Here are three steps to take to build a classic and respectable online presence:
Step #1: Build a website. Describe your services so that people can find out more about you and your business. Give them the information they need and a reason to contact you. Then don't forget to give them the ability to make that contact. Go the extra mile to create a well-designed website with a professional look and feel.
Step #2: Start a blog. Share your ideas and build an email list. Post regular advice for your target audience. These are people who will become clients or who will recommend you to families that need guidance on college admissions. Write about things that interest your target audience — for instance, different ways of getting financial aid or tips for writing compelling essays. These should be part of your website as well. If writing isn't your strong suit, consider hiring someone to write blog posts for you. They can take your ideas and turn them into engaging copy people will enjoy reading.
Step #3: Become a social media guru. Find the best social media platforms and use them to promote your business. Build your company's social media presence by identifying your target audience, creating relevant content, and mapping out a posting timeline. Some of the most popular sites are Facebook, Twitter, Instagram, and LinkedIn. Start with one platform and familiarize yourself with it before moving on to another. College planners who prefer focused marketing strategies flourish on just one social media site, others who prefer broader marketing strategies post on several social media sites.
Offline Marketing
It is often advisable to wait until you build a solid revenue stream before using paid advertising in newspapers, magazines, radio, or television. However, there are some low-cost, sustainable ways of advertising offline. These include creating a brochure and business cards as collateral marketing materials, contacting professionals who might refer clients, and advertising in high school playbills and yearbooks.
Here is how to use these guerilla marketing advertising methods:
● Brochures and business cards: Hire a copywriter and designer to make your brochures and business cards. While you could do this yourself, you want your collateral marketing materials to impress people. So, it's worth paying professionals to create them for you. While it's tempting to skimp on these to save money, you will use these collateral marketing materials repeatedly, making the expense well worth it. Hand out business cards and brochures to clients who visit your office, pass your marketing materials on to industry professionals who could recommend you, and give away your marketing materials at network meetings.
● Contacts potential referring partners: Contact professionals interested in helping teenagers flourish, such as coaches, teachers, doctors, psychologists. Your letters will update these professionals on what is happening in the field of higher education and give them another option to influence teens.
● Place ads in high school playbills and yearbooks: High schools have playbills for graduation, homecoming, theatrical shows, and other events. Yearbooks are sold not only to seniors but younger classes as well. For $100 or less, you can use these options to directly reach your target audience. Since student writers and designers prefer to create ads to practice their skills, you just need to explain to the person in charge of advertising how your business can help high school students.
Finally, never discount the power of word-of-mouth referrals. In the early stages of your business, most clients will find you through a simple referral from a friend or family member. As your look grow your business, there are a number of proactive things that you can do to increase the word-of-mouth referrals you receive. It is worth investing the time to nurture this referral stream.
Knowing How to Work with Your Clients
How to assist students with college admissions depends on your niche. You will work with different populations in different ways. For instance, although the application process of students with special needs may be similar to the admissions process for international students, you will need to work with each population according to their needs.
Still, regardless of your types of clients, your fundamental value will be the same. You must establish trust by communicating in an easy-going way, in a way that establishes instant rapport. For instance, you must anticipate a client's needs, solve their problems, and collaborate with students, families, and college administrators.
Steps to Take Before Starting an Educational Consulting Business of Your Own
If you've read the above and are wondering "so just how do I start an educational consultancy business?" Here are some ideas to get you started.
The first step is to start with introspection. The better you understand your own background and experiences, the easier it will be to select your niche and serve clients. Without self-awareness, you will not be able to make wise decisions.
Do you have years of experience in guiding students and parents that you can turn into a college consulting business?
If you have the knowledge, skills, and ability to guide young people to advance in life, then review your business building skills. Prepare yourself to become an entrepreneur and embrace all the learning opportunities you need to explore to serve your industry.
By identifying your strengths and weaknesses, you'll be able to play to your strengths and either bypass your weaknesses or find the resources that you need to grow. However, you cannot ignore some weaknesses. For instance, you can't ignore a lack of business knowledge and experience. Learning to manage your business well is essential. Fortunately, both government and private resources are available to teach you everything you need to know about small business management.
Education Consultant Resources
Many resources are available to support you in your quest to become a college planner. You could, for example, become a member of a professional organization, get certified, complete a college certificate course, access online resources, and sign up for journals.
Professional Organizations for Educational Consultants
1. Higher Education Consultants Association will help you network with other independent educational consultants who focus on helping high school students find the best colleges. Once you join, you'll be able to attend professional conferences and watch webinars on how to advance in your profession
2. Independent Educational Consultants Association (IECA) will instantly identify you as an expert in your field because they have strict membership criteria. For instance, you need to have worked as an independent educational consultant for at least a year before you're eligible for membership.
Certification for Certified Educational Planners
The American Institute of Certified Educational Planners (AICEP) will provide CEP credentials for professionals who either work, are in school for, or have their own educational consulting business.
College Counseling Certificate Programs
There are a handful of universities that offer online college counseling certificate programs. These programs offer courses geared to learning all aspects of the profession and are taught by current independent college counselors. The most popular programs include:
University of California, Irvine
University of California, Los Angeles
University of California, Berkeley
University of California, Riverside
University of California, San Diego
Trade Publications for Certified Educational Planners
Besides organizations and online resources, you can also stay abreast of changes in the education consultancy field through journals such as Next STEP Magazine, CollegeBound Teen Magazine, Journal of Learning Disabilities, Attitude, and College News Online.
These, of course, are just a few sample resources to give you an idea of what's available. A plethora of resources are available to help you flourish as an educational consultant, and you'll find thousands of resources with a simple internet search.