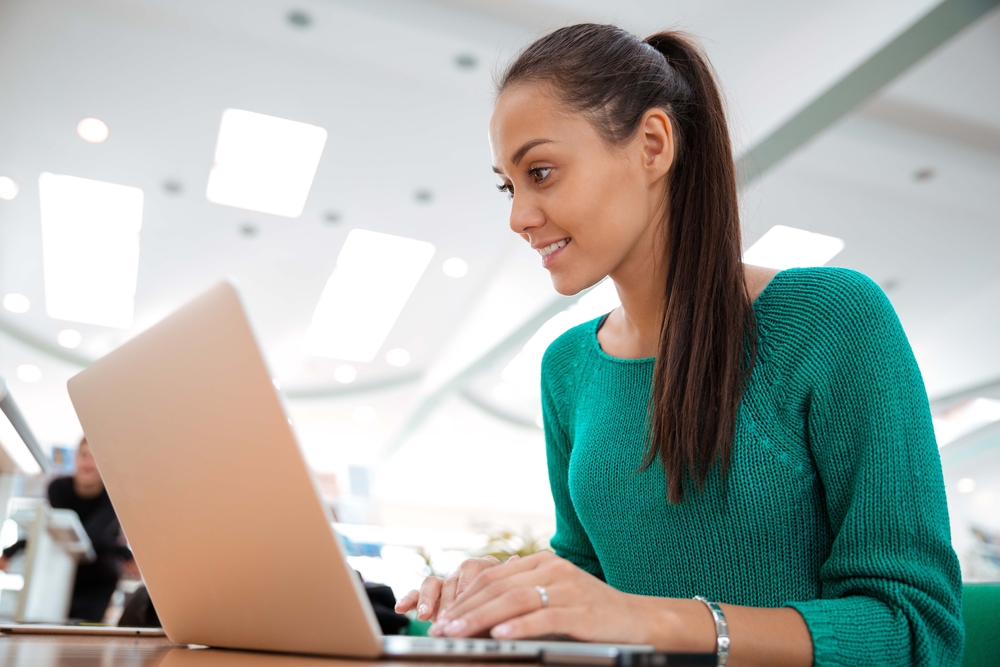 Having been through the college admissions journey before with two older kids, one might think the 3rd time around is easier. Well, as we all know, each and every student is different and times change quickly as we have experienced in the last 6 months. With school closings and travel restrictions in place, accepted students and prospective families have had to adapt quickly and find other methods for getting a real feel and vibe of a college campus with the absence of in person tours, information sessions and college visits. My youngest is a rising senior in high school and up until this point; he has not had the opportunity to visit many colleges due to sports commitments in the fall and spring. So what now? How do students and parents connect with college campuses, their community and their students? Can you really get a vibe or feel of a campus from a virtual perspective? The answer to all these questions is – yes, you can. Grab a journal, notebook, or phone and let's get started.
Here are 5 important tips you can pass on to the families you work with to get a better sense of college life.
1. Reach out to current students
When searching for a book recommendation or a movie to watch, what is your go-to resource? Typically, we ask our friends or family what they would recommend. The same holds true for the college search process. Asking your friends, family members, former classmates, teammates, and alumni why they choose their particular school is one way to get the inside scoops on the vibe and feel of a school. What was their deciding factor in choosing a particular college? What do they wish they knew at freshman orientation? Do they have any advice for prospective students? If they could do it all over again, what would they do differently? What is one thing they love about their school? If they could change anything about their school, what would it be? Describe a normal Saturday on campus.
College students remember how challenging the college admissions journey was and the importance of connecting with a college campus to get a better sense of the community. Our student ambassadors consistently recommend connecting with the current college community as a valuable resource. If you love writing, connect with the student newspaper and ask a staff member about their experience.
Ask your college counselors if they can connect you with any former classmates, teammates or alumni as they have a network to share and in general, people are very willing to share their stories, expertise and advice – you just need to ask. You may be pleasantly surprised with the information you gather - plus you may make a new friend!
2. Connect on Social Media
We all use social media each and every day – sometimes more than we should. Now let's use social media in the college admissions process to help you in your decision making process. You can learn a lot about people, groups and businesses from social media - both positive and negative. Every interaction provides a glimpse into how they interact with their friends, peers, partners, community members, clients, and people outside their immediate circle. Use this as a tool to learn more about campus culture, the student community, and life at college. Follow not only the main college account and admissions, but also clubs, activities, or organizations you might be interested in pursuing at college. If you are thinking of trying out for an A Capella group, start to follow and connect with the various groups and members on Instagram. Watch, listen and read how they interact with each other and with individuals from outside of their community. Are these the people you want to be friends with, study with, live with and laugh with? How do they treat each other? Are they supportive? Do they seem like the groups you would want to commit time and energy to? You will learn a lot from 'listening' to the online conversation and you might even find a club or activity that interests you that was never on your radar. Take advantage of this resource in a way that will connect you and also provide additional material you can refer back to when evaluating your college list.
3. Research College Websites
Colleges have all upped their game in terms of providing virtual materials for prospective families. Whether it is a virtual student panel event, webinar, or IG story, colleges are looking for creative ways to bring their community to your living room directly. Keep a pen ready so you can capture your immediate thoughts and impressions.
If you are a baseball player, take a look at the rooster for the team. Are there any players from your area? If so, connect with them. Ask them about their experience with the team. You never know who you might meet as it is a small world.
4. Admissions Representatives
Your local admissions representatives are accessible now more than ever. Everyone feels for students and parents who are restricted from in-person visits. Reach out to those representatives. More and more representatives are making themselves available to answer questions students may have about the academics, culture, programs, extracurricular activities, and the surrounding community. It is also an opportunity to show demonstrated interest.
5. Google
Google, Google, and Google as you will be pleasantly surprised at the amount of free and accessible information that is out there that was not 6 months ago. We know there is a ton of information out there that can be overwhelming, challenging to sift through, and at times, downright frustrating. But there are companies that have worked hard to 'paint a picture' for prospective families as a means to help families get a better sense of colleges and college life – whether it is student videos, testimonials, YouTube Q&A sessions, or webinars. Educational consultants and companies like College Scoops have connected with their former students and student ambassadors to bring their voice and experiences directly to your home. These 'nuggets' of information are available to reference throughout your college admissions journey. Whether you are a prospective student or parent, you may get a 'gut feel' for a school, program, or student community that helps you down the road.
Being able to apply and attend college is a privilege. Not every young adult in this world has this incredible opportunity. Embrace it, own it, and remember, there is a school that is the best fit for each and every student. Take advantage of this time to find a school where you will thrive from all aspects of college life – academically, personally, mentally, and physically.